I am extremely tired as I haven't slept well for two nights but that always happens to me as a new year starts. I know as I settle in for my 26 (!!) year of teaching, the nerves will calm down. It was not lost on me yesterday that I was clear headed, calm, happy, nice to everyone, calm, patient and much more in control of my mental state than I have been in the years where I went back to school coming straight off a summer of drinking and a horrible hangover (you know - one more hurrah before I lose my freedom).
I sure feel better than the past few Augusts. This time is going to be the time to stay sober. What more proof do I need than the following posts. It is time to stop the madness. Day 50 :)
8/12/16 (Fri) Out of control (drank Mon-Wed) Terrible hangover
out of control
1.

no longer possible to manage.
So two posts ago I am contemplating not drinking for a year. Then I have a horrendous hangover Sunday bc of too much wine Saturday. Then I go to an out of town work thing and drink Monday, Tuesday, and Wednesday night - so much that I feel like dog shit all day Thursday at the conference. I was having anxiety attacks, feel dizzy and nauseous all day. Now today I have my first day back to work and I am tired, bloated, have a headache, depressed, fat, unhealthy, want to just not go, worried everyone will look at me and think, "wow - she had a rough summer break". WE have to do all this dumb "team building" stuff which means I have to talk to people and fake how "good" I am doing when all I really want to do is crawl back in bead and cry. I started this summer break announcing to myself how it was going to be different. I wasn't going to drink every weekend, I wasn's going to waste any days with hangovers, I was going to take care of myself, get in shape and make it all better. I did pretty well in June but fell off the rails in July and August - why??? - bc I didn't drink in June. I am wasting my life with all this bullshit and I am sick of it!!!! I don;t even want to make a declaration of no drinking for 30 days, 1 year, ever...bc I know I will just fail. I am so sick of failing that I don;t even want to try any more.
and spiraling downward....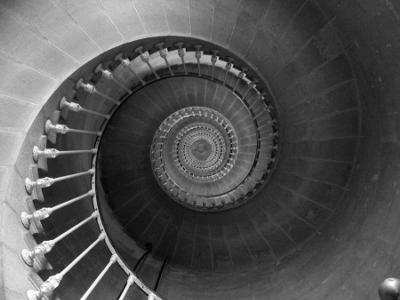 I just don't know what to do anymore. I know that answer is QUIT DRINKING!!! but I have known that for a long time...
How do I do that? How do I keep the commitment to myself and stop all of the mind games? How do I find the strength to say no - no matter how mad, sad, isolated, irritated, bored, lonely I feel?
How???????????????????????????????????????????????????????????????????????????????????
8/23/15 (Sun) - Deep dark hole (percocets?)
Deep dark hole is what I google searched this morning. I feel like total dog shit this morning. When I woke up, after 4 hours of drunken sleep, I thought about the percocets in my closet. We have a bunch since my dh has had a couple surgeries and he never takes them. I thought, "Mabye I should just take a couple to put me to sleep for a few hours until the hangover wears off." That is how desperate I am for this day to be over. That is just a sad existence. I didn't and won't take them but it kinda scared me that I even thought about it. Another thing that entered my mind is that I could see how people (I was specifically thinking about celebrities like Robin Williams, Whitney Houston and her daughter and Michael Jackson) could actually just take a handful to make the pain and suffering end for that moment. I bet they weren't thinking about not being around ever again, but that they just wanted relief from the physical, emotional, debilitating, devastating anguish they were feeling right in that moment. That thought also scared me a little.
Well..I'm not going to do that...I have too much to live for...I'm going to eat something and go back to bed. I just wanted to at least record how I am feeling today. When I do try to get my shit together, it helps me go back and read how bad I was feeling.
8/8/14 (Fri) - Struggling
i am laying here in the middle of the night, cant sleep, have drank 10 days in a row, am depressed, anxious and so confused. am i unhappy so i drink? or is my drinking making me unhappy?
8/10/11 (Wed) 2 HANGOVERS! Shut Up!!
AM - I haven't posted in a while. Why? I am fine. I don't have a problem. Just obsessing too much. Went on vacation, drank every day, only had one HO, didn't fight with any of my family, progress - right? ...... Let's start calling it what it is - denial, rationalization, addiction, an unhappy life controlled by a drug that has ruined may people in my family and will soon ruin me if I don't open my eyes!

PM - Not good. I was making dinner, talking to a friend on the phone, bored, asked her to come over. Three bottles of wine later (1:00 in the morning) I finally fell into bed. I remember hearing a little voice in my head say, "School is almost ready to start ..... it is OK ..... one last party before the summer is over ..."

That is exactly the little voice, that is more like a roar, that I am SICK OF LISTENING TO!!! It is always some reason, some excuse, some event. SHUT UP!!!!!